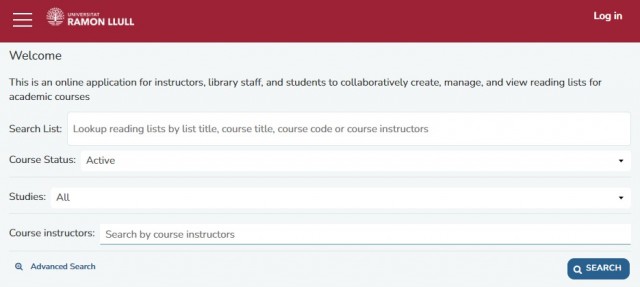 This year we have launched a new interface for consulting the basic bibliographies of the courses, Leganto. You can consult it here or through the links that the instructors will have added in the Moodle course.
This interface allows you to search for subjects by course code, course name, or instructor name. You can also filter by the academic programme you are studying. If you also authenticate (with the full IQS email address @iqs.url.edu or @iqs-blanquerna.url.edu) you will be able to access all the functions offered by the programme and, if you are the instructor of the course, you will be able to modify the citations. 
If you want to maximise its possibilities, you can consult the materials that we will be adding to our website, or ask us directly in the Library if you have any doubts.
We hope that Leganto will be useful for you.