Open Science
What is Open Science?
Open Science is a movement whose purpose is to publish scientific research in open access, so that it reaches all citizens. Open Access to scientific information consists of publishing and/or depositing scientific production on the network, respecting 3 considerations:
The exploitation rights aren't assigned to third parties (publishers)
Free access must be guaranteed through repositories
Content reuse is facilitated through Creative Commons licenses 
The Open Acces (OA) emerged as an initiative whose purpose was to offer information as a common good for society, as an alternative to the traditional method of publishing by publishers and to promote the use of new technologies. You can check the international declarations on Open Access below:
IQS Library recommends you...
In compliance with the provisions of the Foment de l'accés obert a la Universitat Ramon Llull, we recommend and help you to publish your scientific research in Open Access. Universitat Ramon Llull, following the recommendations of the European University Association, undertakes that members of its academic community deposit their academic publications (journal articles, thesis, papers, communications, scientific and technical documents, books, etc.) in a repository in open access. URL provides you the institutional RECERCAT repository to deposit your scientific publications, from the moment of publication and up to 6 months later, at most. Also, you dispose the eiNa DMP tool to produce your Data Management Plan (DMP), in the case you must put forward the research data, following the FAIR principle, of your research project.
Why do you have to publish or deposit in OA?
You should keep in mind that if your research has been funded with public funds, it will be a mandatory requirement: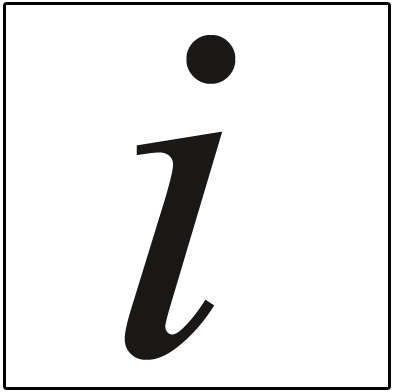 If you have any questions or need help publishing your articles on Open Acces, contact IQS Library.
How can I publish or deposit it in OA?
| | |
| --- | --- |
| Green route | The published article or final version of the peer-reviewed manuscript is archived or deposited in a digital repository before, at the time, or just after publication. In some cases, publishers request than access to the document be after an embargo period has elapsed. This model is also known as "self-archiving". |
| Golden route | The article is immediately published in an open access journal. In this model, the payment for the publication isn't with the readers, but on the authors. The most common business model is the Article Processing Charges (APCs), which are usually borne by the university / institution or by the agency that funds the research. |
| Traditional system | The traditional system is the commonly established model, where the reader pays to be able to consult the article. In this model, publishers decide, through their open access policies, whether an article can be deposited in a repository and which version can be archived (pre-print, post-print, or published version).  |
If you deposit your scientific publications in a repository you can get:
| | | | | |
| --- | --- | --- | --- | --- |
| | | | | |
| Immediate availability and wide visibility | Recoverable content standardized metadata, through scientific servers | Wide dissemination and the possiblity of inclusion in international directories | Increased impact on statistics and metrics | Preserving documentation and accessing it through unique and persistent identifiers |
Open Access repositories
Repositories are digital systems where different documents are deposited for preservation and access to them, where information is controlled by metadata and for all this information to be easily recoverable. With Open Access repositories, information can be viewed freely and can even be reused with Creative Commons licenses.
The Open Access repositories in which IQS Library participates are cooperative repositories, coordinated by the Consorci de Serveis Universitaris de Catalunya (CSUC):
RECERCAT (Dipòsit de la Recerca de Catalunya)

Repository specialized in research results. As noted above, it is the institutional repository of the Universitat Ramon Llull. For more information, see our RECERCAT website.

TDX (Tesis Doctorals en Xarxa)

Repository specialising in doctoral theses with 31.000 titles, mainly from Catalunya's Universities.

The query is freely accessible and allows you to search the full text by author, director, degree, university, department, year of defense, keywords, etc.

Thanks to this repository, the results of university research can be disseminated around the world and through the Internet. It increases the access and visibility of its work, and favours the open electronic edition of its own scientific production.

IQS currently has 150 doctoral theses deposited in the TDX repository.

RACO (Revistes Catalanes amb Accés Obert)

Repository specialized in catalan scientific journals, where full text articles can be consulted in open access.

The journals that can be consulted are catalan scientific, cultural and scholarly journals, published by a catalan scientific, cultural and/or scholarly institution or published in catalan, or related to catalan history or culture. They contain a summary, have articles of more than 3/4 pages and are signed. This application allows you to search, among others, by author and/or title of article and by title, subject or publishing institution of the journal. For each article you can consult the recommended bibliographic citation, the consultation statistics, export the bibliographic reference to the Mendeley manager, recommend readings to colleagues, export the record to include it in the library catalogue, etc. Also, it offers the possibility of subscribing to the alert service of any of the journals included in order to receive by e-mail the notification of new published issues.

The main RACO's aims are to increase the visibility and consultation of journals in the repository, to disseminate the scientific and academic production published in catalan journals, to promote the electronic edition of catalan journals, to be the interface that allows the joint consultation of all journals, and to facilitate the instruments for their preservation.

The magazine Afinidad : journal of chemical engineering, theoretical and applied chemistry, edited by AIQS, can be consulted in this repository.
Other repositories that may be of interest to you:
MDC (Memòria Digital de Catalunya)

The Memòria Digital de Catalunya (MDC) is a cooperative repository from which you can consult, in open access, digitised collections related to Catalunya and its heritage or that form part of special collections of catalan scientific, cultural and/or scholarly institutions. It is promoted by the universities of Catalunya and the Biblioteca de Catalunya, coordinated by the Consorci de Serveis Universitaris de Catalunya (CSUC) and has the participation of other catalan institutions.

The main aims of the MDC are to increase the visibility and consultation of catalan documentary heritage, to promote the digitalisation of catalan heritage, to make visible collections that, in most cases due to their rarity and/or physical condition, are difficult and/or restricted to access, to be the interface that allows joint consultation of this heritage and to facilitate the instruments for its preservation.